Unbound
Meetings | Incentives | Luxury Concierge | Corporate Travel | Entertainment
About Unbound
Helping clients fast adapt to the challenges of the new normal.
Unbound brings the best of customised service and logistical prowess to create unforgettable experiences. With destinations unexplored, locations undiscovered, venues unchartered.
Our Approach
To Provide Solutions that are inspiring, inventive yet practical.
Case Studies
Unbound's Success Stories
Blenders Pride Fashion Tour
National Dealer Conclave 2019
When tech meets the power of rich content
Imperial Blue Superhit Nights 2019
Beats, Rhythm and a whole lotta #RockAndLol
Audi Q8 Launch
Exploring the 8th dimension in abstract
Zee Entertainment Network
Introducing 5 new regional channels
Jaguar Group 60 Years
An iconic celebration
JK Tyres Auto Expo 2020
Smart zone for smart brand
Adidas Women's Day 2020
Engaging Influencers to be #FasterThan
Royal Stag Barrel Select
Large Short Films
The team
Meet team Unbound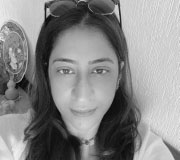 18 years of expertise in the MICE and events Industry. Spearheaded the MICE team and created never done before on-ground experiences for major corporates in India.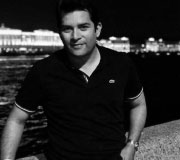 20 years of expertise with Hospitality Industry and Concierge Services. Spearheaded the Concierge Operations at The Oberoi New Delhi and Leela New Delhi in past.
Let's collaborate
Send us an email, to discuss a new project.
Connect with us for Seamless Integration for Innovative Solutions