STCH Digital
Chasing and converting Fireflies through Advocacy, Performance, Creativity and Data.
The Challenge
The consumer is touching the screen and navigating, how does a brand touch him or her back?
With options available at lightening speed and at the touch of a button, brands and companies are dealing with taptivists, swipetivists, touchtivists and implusivists, the fireflies.
That's who our consumer is today.
What we do
CXMO: Consumer Experience Management Online.
Capturing the fireflies in 2021 needs a specialised integrated approach.
From mapping customer journeys to bridging brand interactions we bring you disruptive solutions to reach and touch the consumer.
Services
Our Digital Capabilities
Our Clients
STCH Digital Clients
Case Studies
STCH Digital's Case Studies
The team
Meet team STCH Digital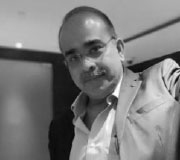 24 years in advertising with an in-depth understanding of communication and its nuances. As a leader, He has spearheaded, conceptualized, executed and managed some of the most exacting, complex and challenging 360 campaigns in India and outside.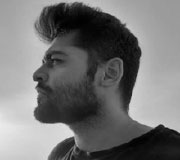 With 5 years of experience, Veshesh possesses the right mindset to navigate through work calmly with seamless problem-solving skills. Having worked on leading brands and projects under the previous agency tutelage, he has a proven social media and collaborative marketing pedigree on the brand side as well. He believes in expanding his professional horizon with each passing day. Veshesh enjoys staying updated with the latest cultural trends and believes in living a healthy mental and physical lifestyle.
With 2.5+ years of experience, Unnati has a remarkably good command over Copywriting, Client Servicing, Social Media Strategy, ORM and Email Marketing. Having worked with renowned clients like Adani Group, Fortis Healthcare, Titan, Colors TV, etc., she has a knack for conceptualisation and execution of branding campaigns. She is fond of good music and is always open to latest Cyberspace trend discussions.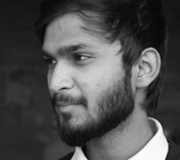 With 11 years work Advertising, Research and now Digital Marketing. Client servicing expert with Brand launch to key campaign launches with telecom, and research and communication for industrial, automobile, FMCG clients.
Passed out from National Institute of Fashion Technology. She is an avid writer with a distinct writing style, an eye for aesthetics and strong strategic skills.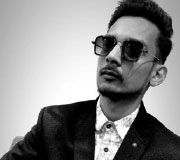 Dynamic and innovative professional with 2.5+ years experience in creative graphic design, illustration and video editing. Equipped with the ability to escalate brand awareness by utilizing skills gained in the creative agency.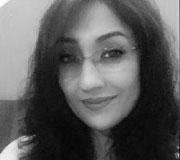 Over 18 years of experience in advertising and digital specialization across categories like agri machinery, two-wheelers, consumer durables, BFSI, telecommunications, healthcare and hospitality industries.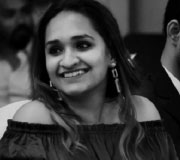 2 years of experience in handling UI/UX for Retail Brands and is keen on enhancing her learnings in Design- technology and research.
With 7 years + of experience, joined STCH group from FabIndia Overseas Pvt. Ltd. Where I was managing Business Marketing taking care of Brand promotion, e-commerce activities, Social Media campaigns, Monitoring budgets. Besides this I have also worked with Bestsellers India PVT LTD ( Vero Moda, Only, JackNJones ), Madame and Purplebee Luxury PVT LTD
Let's collaborate
Send us an email, to discuss a new project.
Connect with us for Seamless Integration for Innovative Solutions